Our Products
The division proposes a wide selection of low voltage Switchgear, either derived from our principal list or From other reputed manufacturers, then locally Customized under strict control house developed in Accordance with the applicable electrical standard and regulations.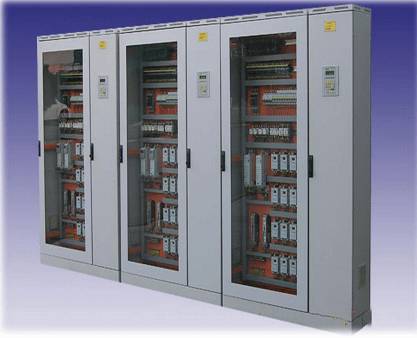 VFD & Soft Starter Panels
We Offer A Special Purpose Panel. Soft starters and VFDs alike can reduce field building or inrush currents, and thus machine starting torque, by as much as 30% to 75% when compared to an across-the-line starter," observes Scott Richardson.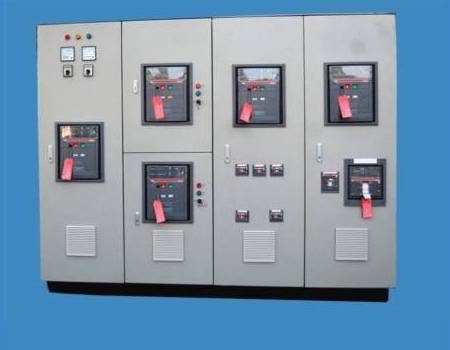 Low Voltage Switchgear for industrial, commercial and residential and sectors are being manufactured as per the requirement of the client. The switchgear may be indoor or type or the outdoor type in various international protection standard. The cubicles are designed, fabricated with front and rear access, wired and tested in accordance with the National and international standards. In addition Multi Engineers is pleased to announce the manufacturing of low voltage electrical switch gear in separated functional units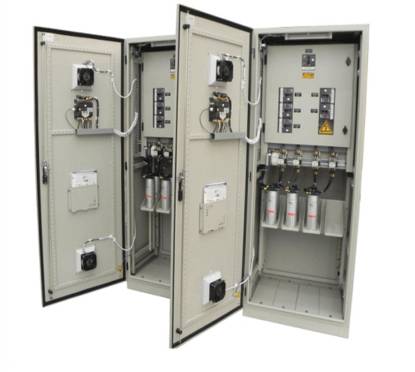 We are manufacturing PFI panels that offers a power factor from 0.95 to 0.99. The panel comprises of mains bus bars, mains MCCB, and MCB, Relay HRC Fuse and Capacitor of proper rating for every
bank. The stages depend upon the power load on that bank. Along with capacitors, Reactors are provided if there exists harmonics caused by the non-linear power supply in the system.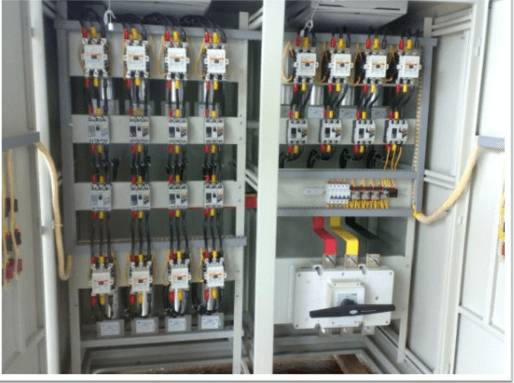 Motor Control Centers panels are manufactured in freestanding design both in cubical and compartment type with the fixed or withdrawable facility. MCC's are designed to facilitate easy handling, installation, and maintenance of starters.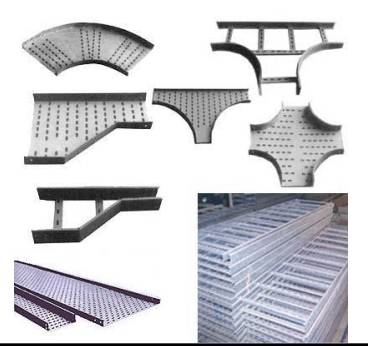 Cable Ladders and Cable Trays
We offer ladder type cable trays that possess strength and high capacity. These ladder cable trays are well suited to heavy-duty power distribution in industrial facilities. Our range is made of mild steel, stainless steel, aluminum, etc. These ladder cable trays are in compliance with various international standards and specifications.
We offer perforated type cables tray national & international standards in GI & MS sheets. These cables trays are used for power & data cables.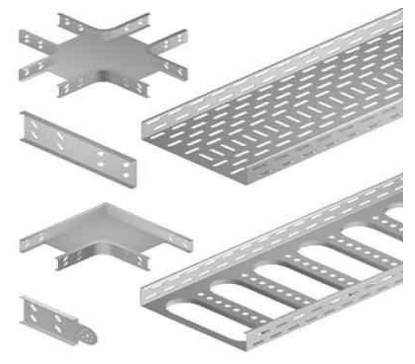 Fabrication of cable Trays & Ladders
We have achieved great expertise in a wide range of cable trays and cable ladders, by using the latest technology and high-grade raw materials like metal MS Sheets, SS, GI Sheets, & Powder Coated/Hot Dip Galvanized Type. these have widely appreciated in the electrical industry for their superior performance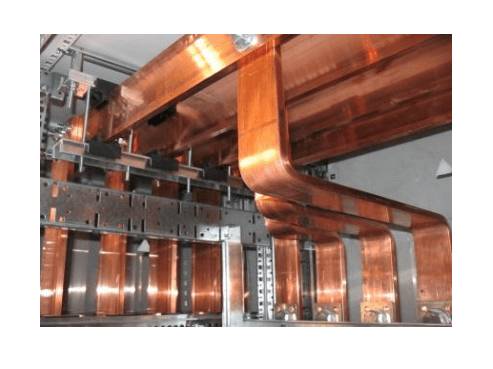 BTD & Bus Bar Arrangements
Bus ducts serve the channel for high power transmission (More than 2500 Amperes) from the transformer to the main electrical
distribution panel. Our Bus Ducts Involve Following Special Features The phase bus bars are highly insulated from each other using heat-shrinkable sleeves that offer high insulation. M. S. Angle supports are provided for perfect fitting of the bus
ducts.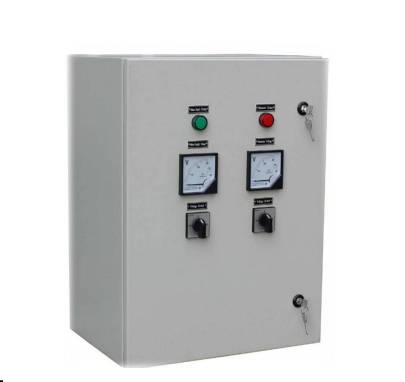 Transfers load from main supply to generator to main supply according to operational sequence as programmed. These Panels can also be supplied with a manual override
system. AMF: This system consists of microprocessor-based control module and a changeover system housed in an enclosure.
Switchgear Solutions
Manufacturing and Engineering
Switchgears Solution has operating in Pakistan since 2012 and have developed extensive experience in the field of low voltage switchgear.
Designing planning supervision and execution
Installation, Erection Testing and Commissioning
Power Distribution Transformers
Overhead Transmission Lines
Manufacturing of LT Switchgear
Commercial External & Internal Electrification
Housing Societies
Main LT Panel Boards
Motor Control Centers
Sub-Main Panel Boards
Automatic PFI Plant
ATS/AMF Panel (Manual /automatic)
Synchronizing Panels
Energy Meter Cabinets
Feeder Pillars
Lighting & Power Distribution Board
Star Delta Starter & DOL Starter
Cable Try & Cable Ladder with Hanging Arrangement.
Bus Tie Duck.
Address: Office # 201, Main Boulevard DHA Phase-6, Lahore Cantt.
Phone No: 042-37180474
Mobile No: 0303-0006999
Timings: Mon-Sat (9 a.m to 5 p.m)